Travel back in time
Strengthen your team and take them on a trip to Tamsøya in 2020! We arrange unique company trips, where hotel corridors and conference rooms are replaced with charming rooms and a unique dining area right by the sea. Combine teambuilding with a travel back in time, and relax while taking in the nature surrounding you. Feel the adrenaline pump on our RIB rafting trip to and from the island. Contact us for further details and pricing.
Do you want more info and pricing? Download PDF file further down the page.
Happy group of friends
This group is ready for departure back to Repvåg on our RIB boat.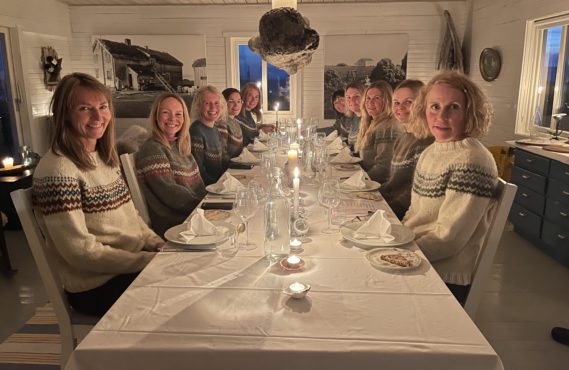 friendship
Tamsøy temptation
Tamsøy cloudberries are delicious in cakes.
Charming rooms
Old-fashioned rugs, curtains, wood stoves and porcelain cups take you back to the 50's. Sit by the window, feel the warmth from the birch burning in the stove and smell the food that's almost ready to be served. 7 of our rooms have a view to the sea, while the other 4 look up at the island, with the evening sun shining in.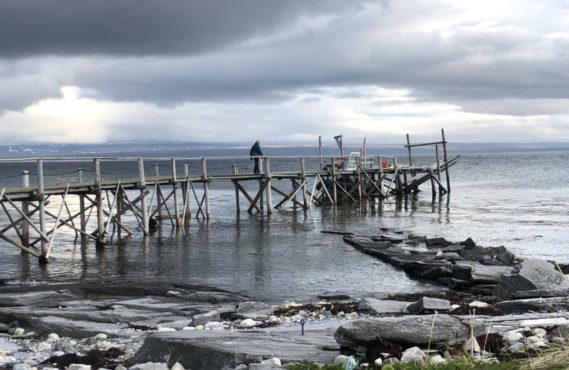 The pier
Our pier is vastly important to our island. Not only is it imperial to our operation here, but it also serves as a popular photo op to our guests.
The eastern shore beach
What about a little excursion along the shore? This beach is about a 30 minute walk from the houses.
Blueberries
During September, the island is covered in blueberries. Combine your company trip with perhaps an afternoon on the mires picking these antioxidant-rich goodies.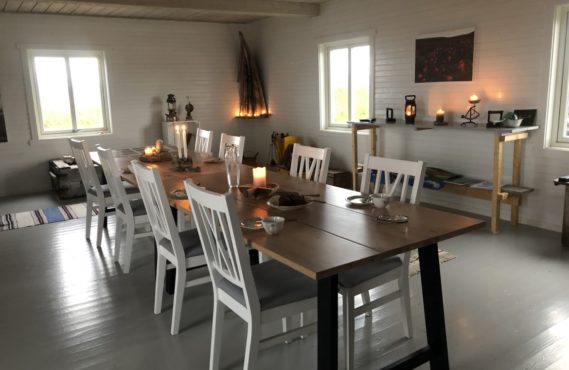 The berry shed
During the evenings, our guests gather in the old berry shed and hang out together.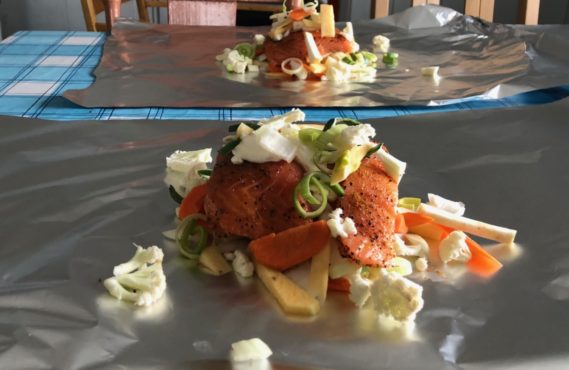 Salmon on the grill
We serve salmon packs with seasonal vegetables and local plants from Tamsøya.
Midnight sun and fire
The evening sun, a fire and the company of new and old friends is a great combination.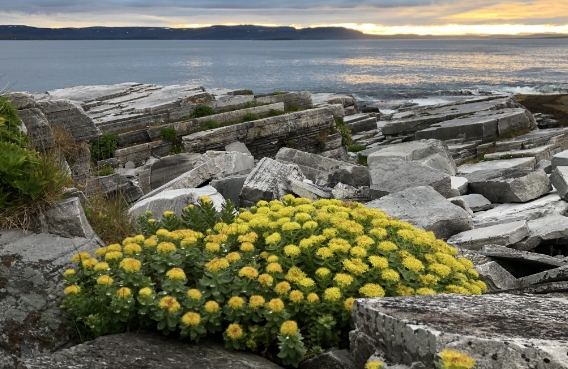 Resilient plants and roches
Bring your colleges on a shoreline hike among wild vegetation and intriguing rock formations.