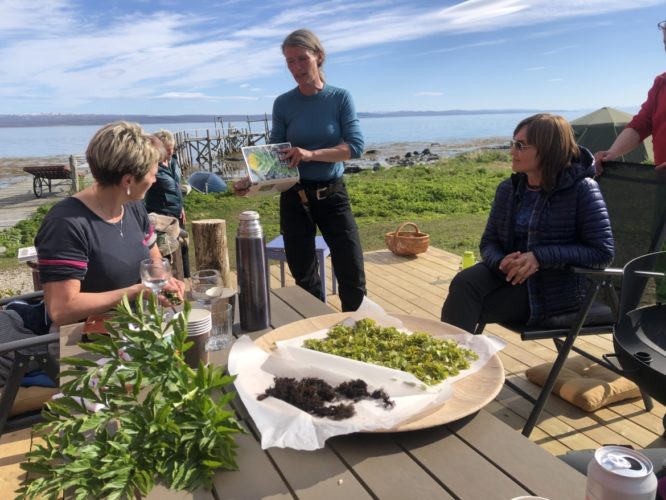 "Ville vekster" - wild vegetation
We arrange seasonal weekend courses and seminars, where the island provides us with the ingredients. Why not try a cooking course on the topic of wild herbs and plants, a seminar on kelp and seaweed, or learn more about the eider bird population in Northern Norway? We'll provide more info on these subjects in the future. Currently, we've booked bird researched Sveinn Are Hanssen and gourmet chef Johnny Trasti for mid-June, and we're working on the "Ville vekster" seminar to happen in late June
Do you want more info and pricing? Download PDF file further down the page.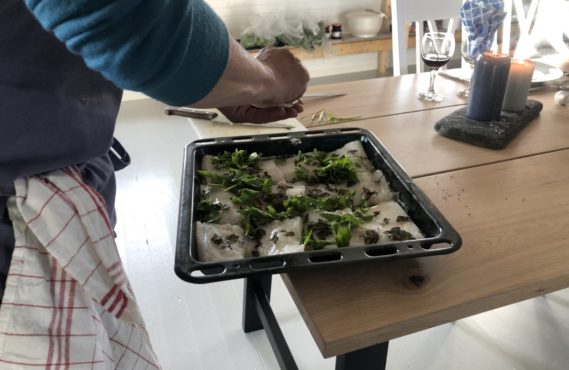 Cod and seasonal wild plants
In this picture, we're using nature's gifts from right outside the houses on Tamsøya. Why not try pickled wild celery, fried cow parsley root, dried and fried kelp and fucales, blanched willowherb, dried and toasted birch leaves, etc. Marit Sundt's food tastes absolutely wonderful.
Lunch outside
During the weekend seminars, we also host short walks and hikes on the island, so that the attendees can combine knowledge, nature and socializing.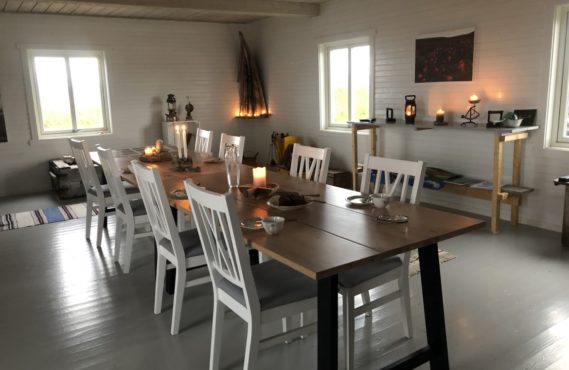 Atmosphere
Outside the cloudberry season, the berry shed is utilized as a conference room by day, and lounge and dining room by evening.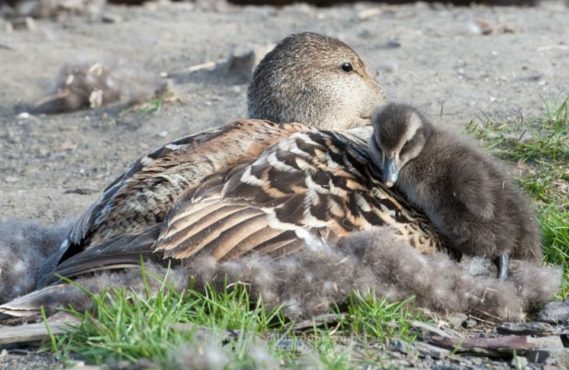 The eider
Sveinn-Are Hanssen, researcher on the eider bird, is coming to the island on the 13th of June, and will provide an insight to the development of the sea bird population in Northern Norway, with a focus on the eider.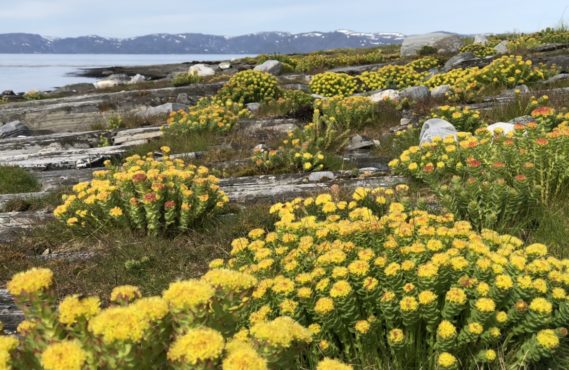 Roseroot
Our island is full of this medicinal herb.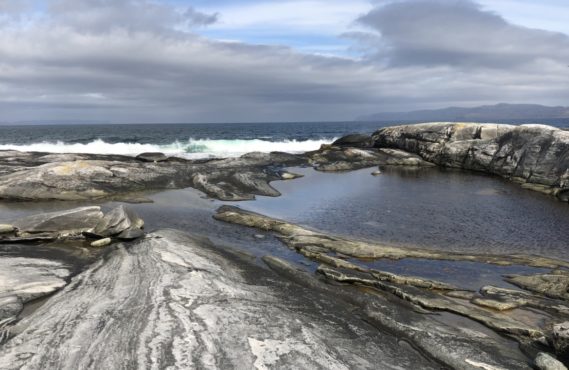 Along the shoreline
One of the many roche areas on the island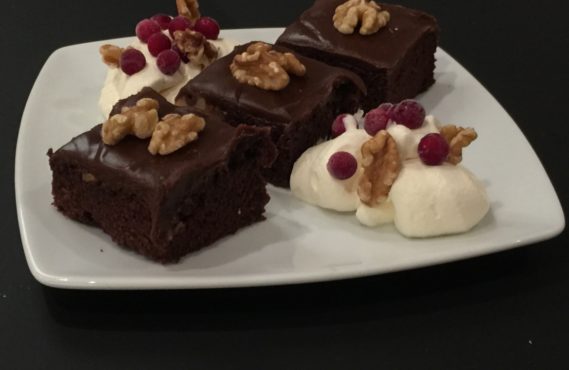 Sweet temptations
In our "old store", you can buy and treat yourself to some of our homemade cakes and sweets.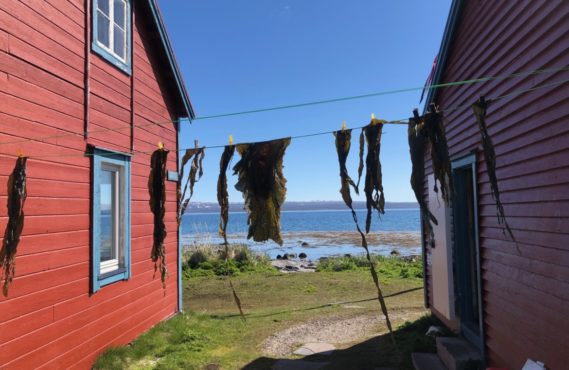 Drying kelp
Fried kelp is a delicious side dish to accompany fish and other seafood dishes.