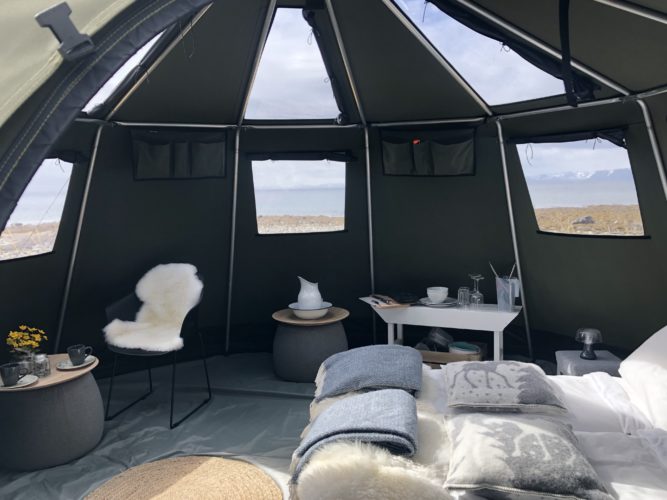 Combine the sense of wilderness with comfort
Get the ultimate nature experience and relax far away form the chores of everyday life. This fabric goahti is located just above the shoreline on the north end of the island, with views of the Sværholdt peninsula and Arctic ocean. Experience wilderness camping with a luxurious twist. The goahti is fully-equipped, with features like a woodstove oven, kitchen utensils, seating area, safety equipment, camping furniture and best of all – a comfortable double bed – making it trouble-free to stay for multiple nights. It's comfortable to walk around inside, due to the fact that it's installed on top of a wooden platform, and also it has ceiling and wall windows with curtains. But more importantly, this is a high-quality goahti that can withstand the harshest of weather
Do you want more info and pricing? Download PDF file further down the page.
Seating area with a view
On days with good weather, sitting outside is preferable, but on rainy days it's nice to be able to sit inside with the fire burning and fur pelts on the chairs.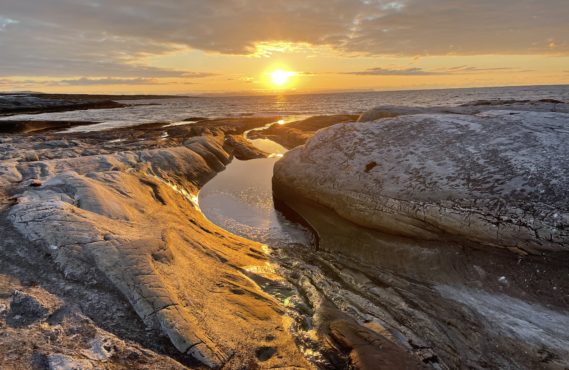 Roche moutonnée and the sea
Right outside the goahti, there are kilometres of roche formations in each direction. Perfect to explore the shoreline, and scout for seals.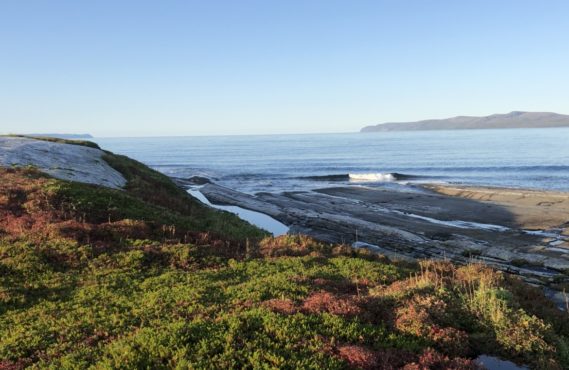 Autumn
Tamsøya is magical this time of year. Colourful and atmospheric with evenings lit by fires and candles.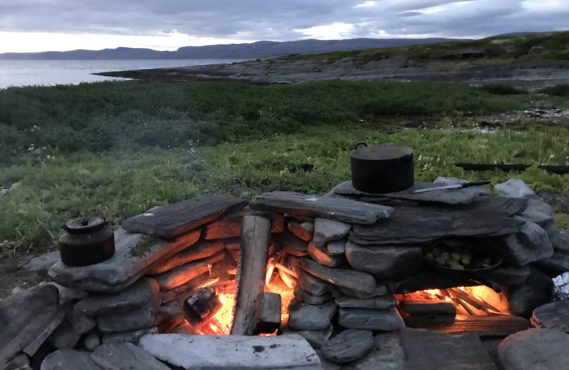 Evening atmosphere
Campfires and cooking – an ambient combination.
Photo: Erica Haugli
Goahti and tent toilet
View of Magerøya and the Sværholt peninsula.
Seabirds
Witness the bustling birdlife both close-by the goahti, and all around the island.
The goahti on the south end
We also have a second goahti. This one is located on the south end, not as remote as the one on the north end. You can choose which one you'd like to stay in, or perhaps experience both.