RIB rafting trip to the Sværholt peninsula and spend the night at Tamsøya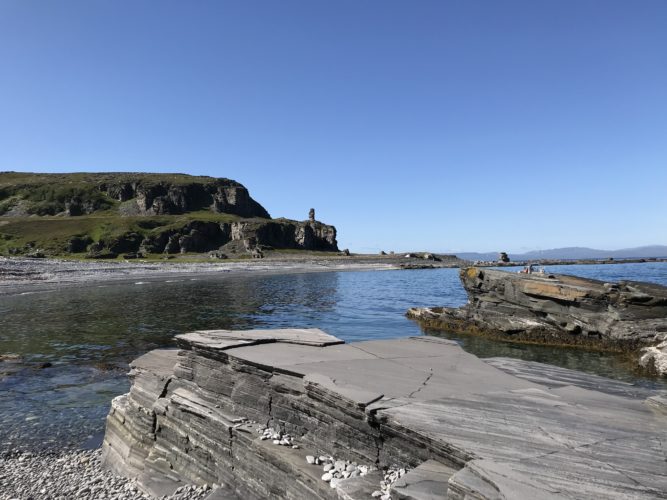 "Slottsvika" – Caste bay
Experience the Sværholt peninsula from the sea. We make landfall in magical Castle bay, and combine this refreshing rafting trip with spending the night at Tamsøya.
Do you want more info and pricing? Download PDF file further down the page.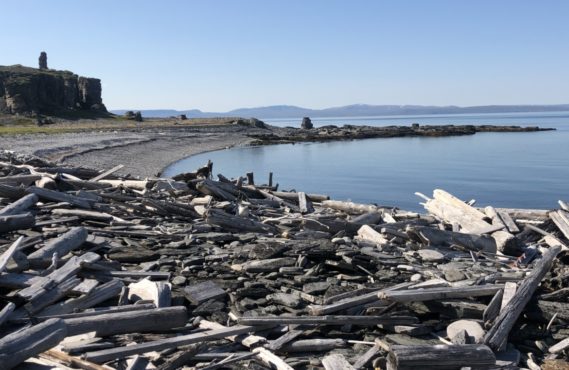 Driftwood
In Caste bay, you get to see how varied our northern shoreline can be. Pebble beach, spectacular slate cliffs, and vast amounts of driftwood.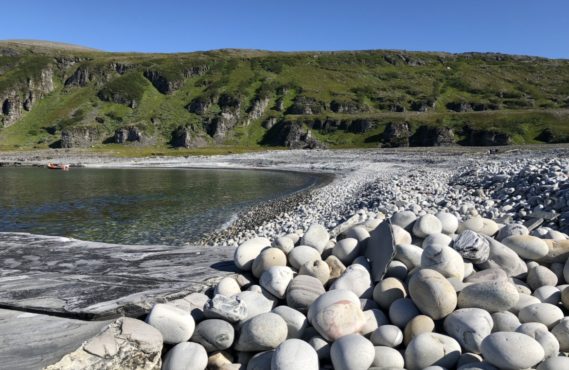 Pebble beach
Lush shoreline
The Castle bay valley is lush and remote. Here with a view of Magerøya.
Photo: Erica Haugli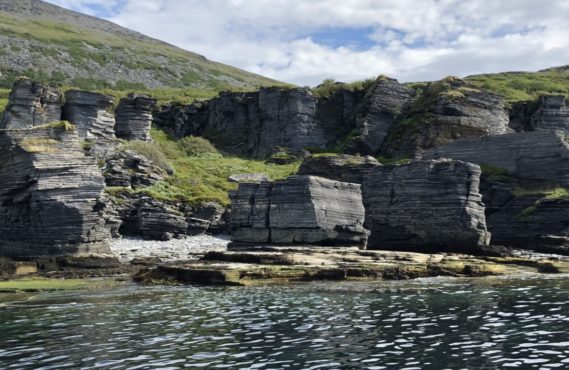 "Kjæsklubben"
Spectacular cliffs cover the the entirety of this shoreline area.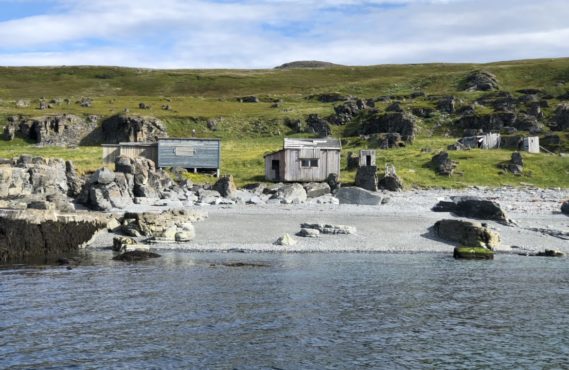 "Sinkelvik"
Now uninhabited, this once used to be the home of a small group of rugged people.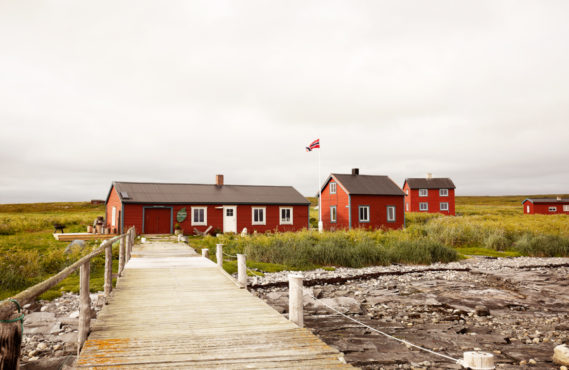 Tamsøya
After visiting Castle bay, we dock at Tamsøya to dine and spend the night in the authentic 1950's houses.
Charming rooms
Cozy rooms with light, old-fashioned rugs and curtains. You light the fire with birch provided by us, make your meals on the gas stove and sit by the window to enjoy the view.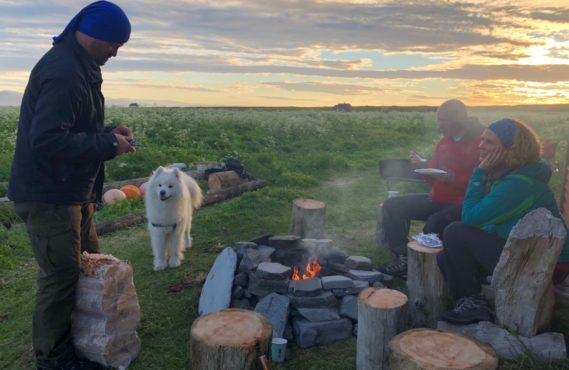 Fire and midnight sun
Heaven, ocean and roches
Go and explore the shoreline, and experience the many beauties of this island.