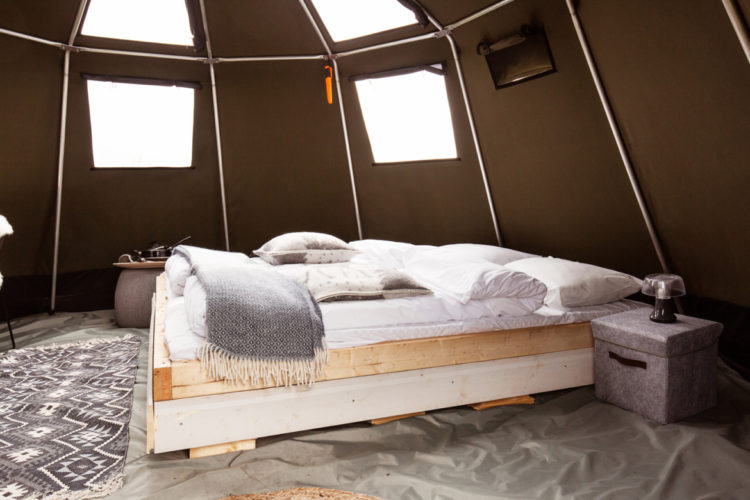 Cabins and goahti
Travel back to the 50's and experience what it's like to live in a different time. We do not have electricity or running water here, so life is simple on our little island. That means there's no dish washer or electric heaters – you do the dishes by hand and light a fire in the wood stove. You can choose between staying in the houses on the southern end, where the peer and most of the buildings are, or in our charming huts in Kobbevika and Hellemolla. Additionally, we also have one new fabric goahti,  on the southern end of the island. You'll live in the middle of "nowhere", but be equipped with everything you need to stay comfortably
Do you want more info and pricing? Download PDF file further down the page.
The Anneli cabin and the Mathilde cabin
Named after each of Fredrik and Olaf's daughters, combined these two cabins consist of 8 rooms for 4 people.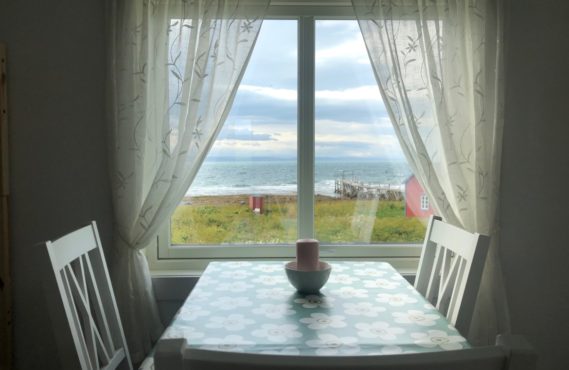 "Storgården" – the big cabin
The view from the kitchen in Storgården. This house can accommodate 12 people, spread out on two planes.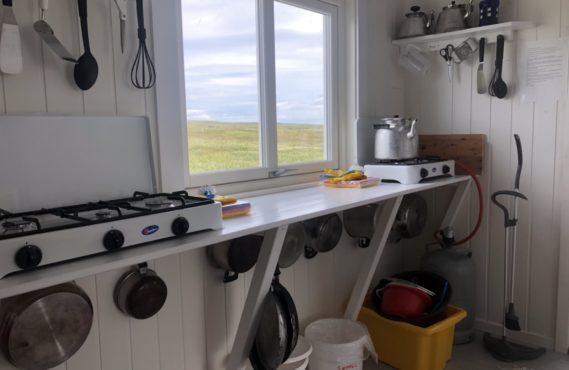 The kitchen nook on the second floor of Storgården
The second floor has 8 beds across 3 rooms. In the hallway, there is a fully-equipped kitchen nook.
The hut in Hellemolla
This hut is situated among cliffs and rock formations.
View to the Little Tamsøy, the Repvåg peninsula and Magerøya
The view from the hut in Hellemolla is lovely. There are two beds, but on request this can be expanded to 4.
Hellemolla in autumn
The hut in Kobbevika
On the northern end of the island, this little hut is situated in a bay, surrounded by roche moutonnées and a view to the Sværholt peninsula, Magerøya and the vast arctic ocean.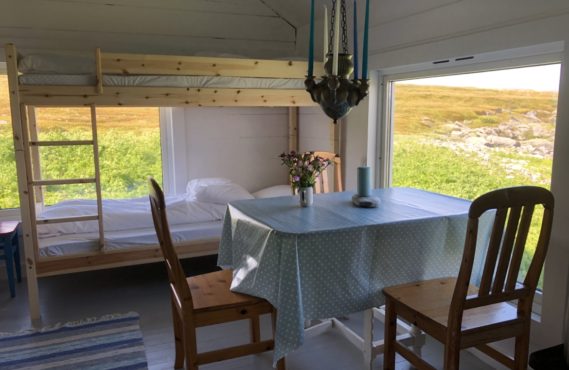 In harmony with nature
The hut in Kobbevika has extra-large windows. Our guests have complimented us on the view this allows for and love how close to natures it makes them feel. The hut can accommodate 4 people, and is equipped with the necessities needed to enjoy your days by the sea.
An excerpt from the feedback from one of our guests, Irene: "A lovely hut with character and soul. The outside seating area is great, and inside there's a panoramic view to the bird and wildlife on the beach."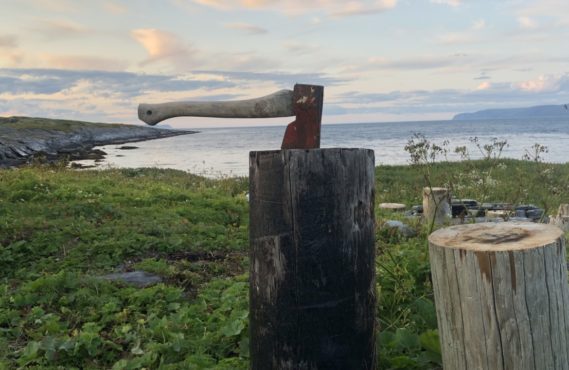 The axe
The axe is one of the most important tools on Tamsøya. There's something special about chopping wood in Kobbevika. Out here, you get that real feeling of being in the wilderness. This, combined with the great view, makes Kobbevika something else.
Breakfast in the old berry shed
On request, you can book a full breakfast with home made bread.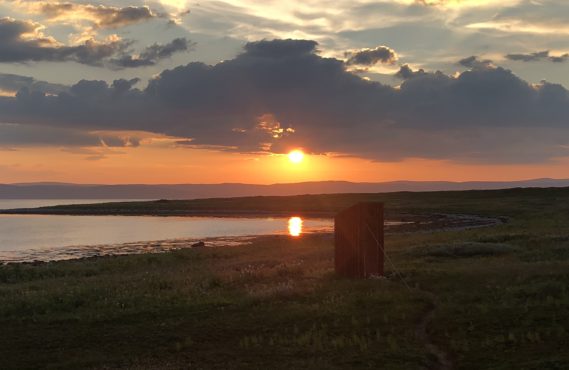 The outhouse
Outhouses are how we do it on Tamsøya! Even though most people may not feel overjoyed by this fact, quite a few of our guests think it's somewhat charming.
An excerpt from a review on our facebook page: "To the person who hasn't sat in the outhouse with the door open and listened to the silence of Tamsøya – you're missing out!"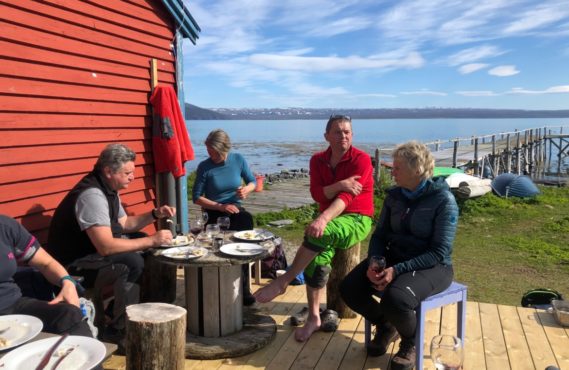 Outdoor seating area
Common area for all our guests, where you can light a fire and have a barbecue on those sunny days.